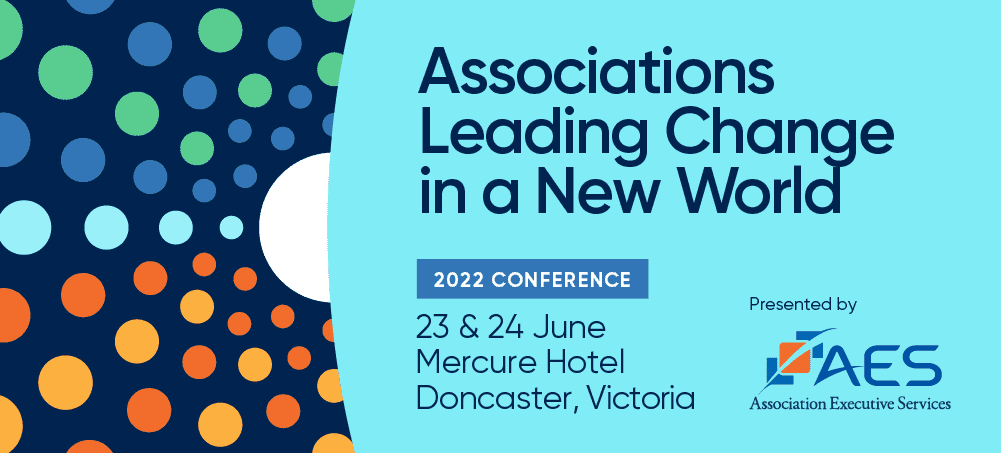 2022 AES Conference Theme
The theme of the 2022 AES conference is 'Associations Leading Change in a New World'.
Over the last two years, the industry generally has been in turmoil, constantly adapting to different levels of disruption. Prior to the COVID-19 pandemic, associations relied upon a traditional business model focused on the provision of consistent services to members, including events, training, and advocacy. Association leaders were used to this traditional business model, with detailed documentation and experience keeping everything in order.
However, with the advent of the COVID-19 pandemic, many associations had to change their business model overnight – the driving force being the demands of members. Once passive members are now turning to their associations for guidance and support.
In our two-day conference, AES will bring together case studies and valuable expert advice focused on the changes that had to happen during the pandemic, as well as what the industry faces now and into the future.


An Exciting Program
Our conference program will inspire you to take your association to new heights. A powerful line-up of industry leading experts, panellists and keynote speakers will deliver valuable insights and out-of-the-box perspectives that you can learn from.
Download a copy of the program here.




REGISTER NOW REGISTER NOW


---
Expert Speakers
The 2022 AES Conference will play host to a variety of speakers, including senior association leaders, along with a range of other industry experts.

Learn more about our speakers, and read their biographies here.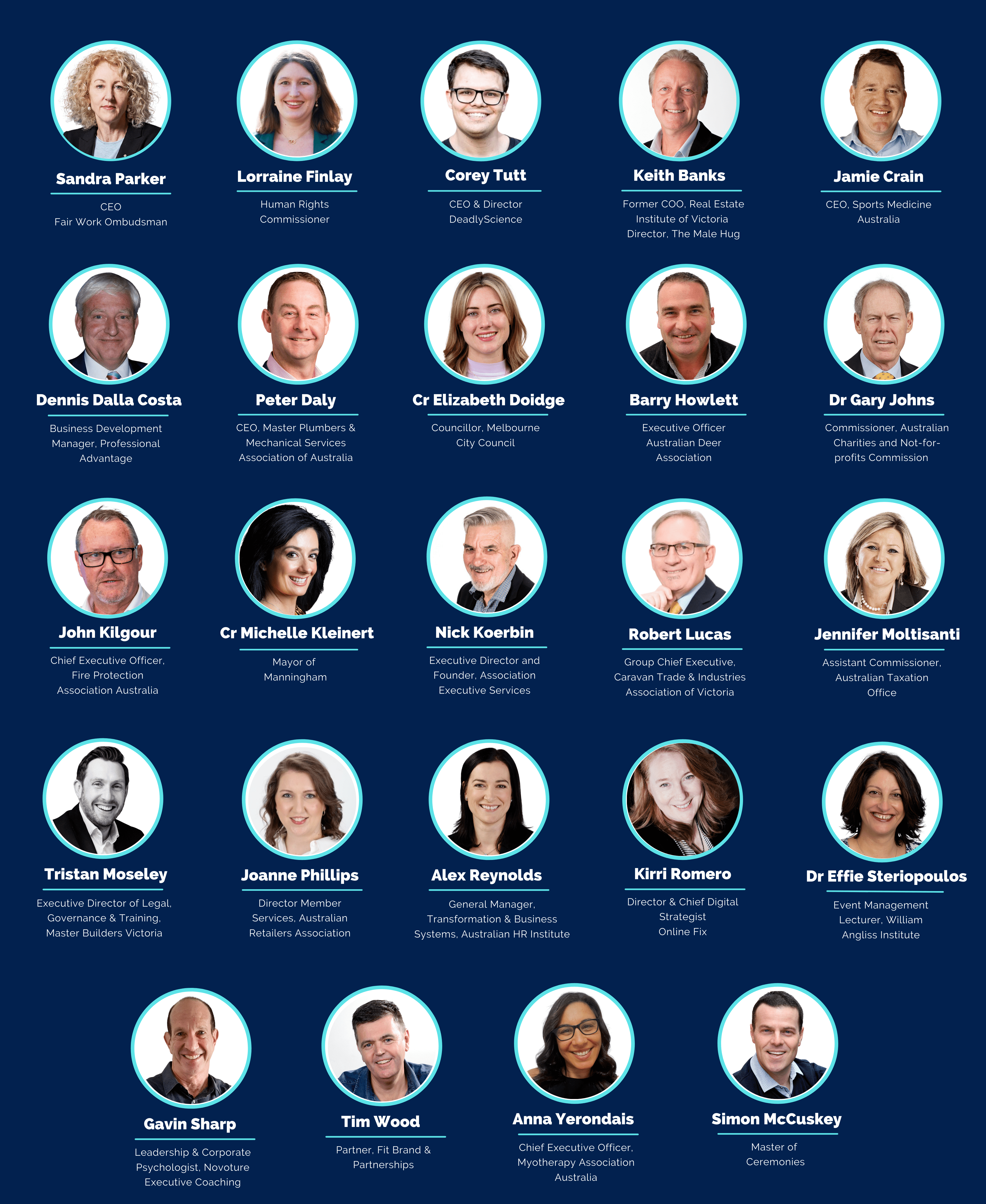 Conference Details
Date: 23 and 24 June 2022
Time: 9.00am to 5.00pm
Location: Mercure Hotel, 6 Tower Street Doncaster, Victoria
Pricing:
AES Members: $1,100 (incl GST)
Non Members: $1,350 (incl GST)
Learn more about becoming an AES Member, or join AES now.


---
Sponsorship Opportunities
Interested in sponsoring the 2022 AES Conference? Our audience will comprise the senior leaders of some of Australia's most prominent associations. Sponsorship could be the perfect opportunity for you to reach key industry stakeholders and decision makers.
Download the 2022 AES Conference Sponsorship Prospectus.


---
Need Further Information?
For all enquiries, please call the AES team on 03 8393 9382


---
About the Conference Venue
The newly built Mercure Melbourne Doncaster showcases the next generation of the global Mercure brand, showcasing an authentic delivery of approachable elegance, state-of-the-art technology and leading environmental sustainability practices.
Located in the heart of Doncaster, adjacent to one of Australia's premium lifestyle and shopping complexes, Mercure Melbourne Doncaster boasts expansive outdoor terraces with signature views of Melbourne City and of the Yarra Ranges. Guests will fall in love with the authentic Mexican flavours and atmosphere in Chido Chido Bar & Cantina, showcasing the best local produce. Take a plunge in the roof top indoor/outdoor swimming pool before or after heading to our elite fitness centre for a workout.
All rooms at Mercure Melbourne Doncaster are stylishly designed with modern conveniences, including individually controlled smart air-conditioning, dedicated high-speed WIFI, QR code ordering options and luxury pillow top mattresses. We will also introduce guests to the newly created Foxtel Business IQ with over 80 channels, free on-demand library and casting. Each room has a private bathroom with options of a bath or shower and complimentary sustainable toiletries. When in your room, you are able to charge all of your devices on the wireless charging dock and indulge in our 24 Hour In-Room Dining and on demand minibar offering.
The secure underground ticketless parking makes for a seamless arrival with self-parking and valet options available. The electric vehicle charging stations onsite ensure that you're all powered up.

For further information, or to book, visit: https://www.mercuredoncaster.com.au/


REGISTER NOW REGISTER NOW
Major Sponsor